We've rounded up the most inspiring digital shopper marketing case studies from brands and agencies that have boosted sales at in-store and ecommerce retailers.
And not just good-looking examples. All examples below have sales results showing how they moved the needle at retailers.
If you're a shopper marketer or integrated marketing pro looking for inspiration for your next campaign, I hope this helps. Finding great shopper marketing examples out there, especially with results data, takes a good bit of hunting and sifting. I feel your pain. Gathering the info below took some time.
Moving More Budgets From In-store to Digital
You need good information to help you determine where best to put your shopper marketing budgets. This is especially true now as many shopper marketing budgets are moving in-store activities to digital activities.
And there are a lot of options out there. Paid social, display ads, rewarded video, influencer marketing, cross-promotion… To help make sense of this, I tried my best to tag each campaign with the type of marketing used. (If you think some of the tags could be better, give your suggestions in the chat on this page.)
So here is some inspiring work from a range of shopper marketing agencies and brands using a variety of digital shopper marketing activities and platforms.
I hope you find some inspiration.
1. Paid Social Media Ads for Shopper Marketing with Geo-targeting
Shopper Marketing Paid Social Media Geotargeting
Jun Group drove a 24% YOY increase in sales for a top sun care CPG brand at Walmart. Their campaign "geo-targeted the campaign to the brand's key markets to reach outdoorsy families. We distributed summer-themed content across social media platforms and encouraged consumers to purchase the brand's products at Walmart."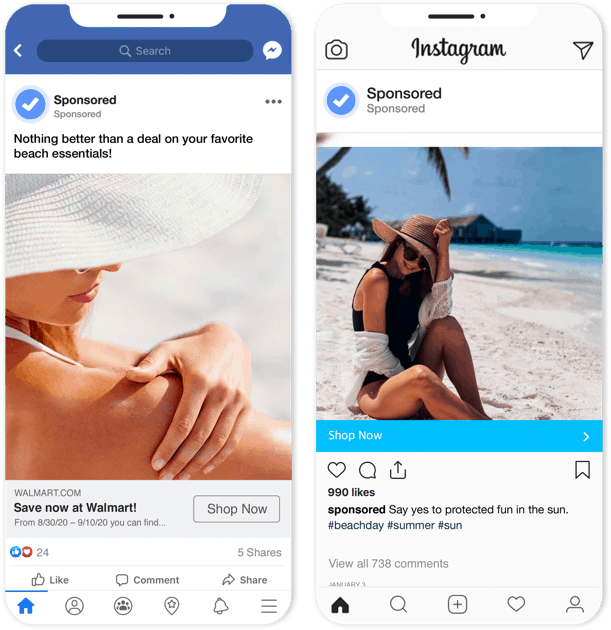 2. Paid Social Media Ads for Shopper Marketing with Location, Behavioral and Purchase Data Targeting
Shopper Marketing Paid Social Media Geotargeting Behavioral Targeting Purchase Targeting Influencer Marketing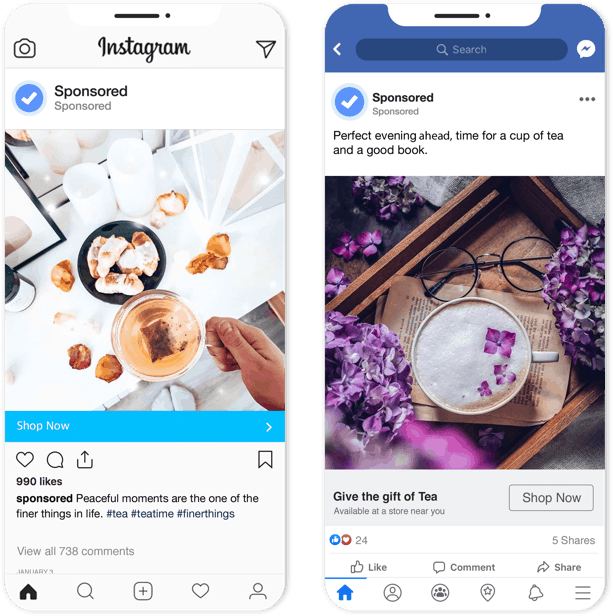 Another one from Jun Group. The program delivered a 35% in-store sales lift for featured tea products at Target.
"We leveraged location, behavioral and purchase data to reach the brand's core shoppers at scale. We also partnered with food and lifestyle influencers to create and distribute recipes to inspire purchases."
3. Retailer eCommerce Product Page Enhancements
Shopper Marketing eCommerce eCommerce Content
#1 New Product Release
In Amazon's Sparkling Water Category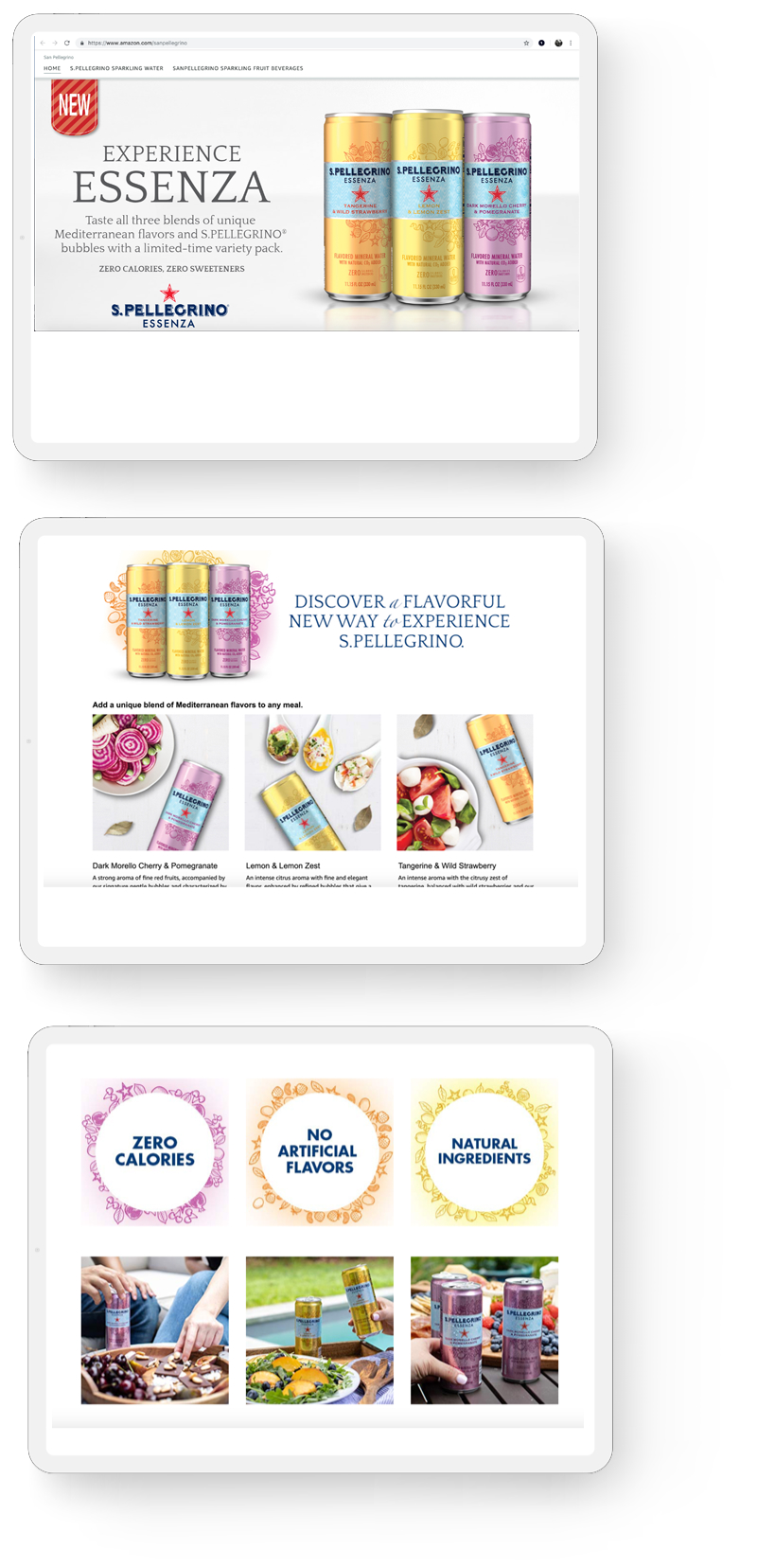 The Mars Agency helped sparkling water brand become a #1 new release on Amazon. They launched with enhanced content on Amazon to showcase different meal pairings and occasions.
4. Optimize Retailer eCommerce Channel
Shopper Marketing eCommerce eCommerce Optimization Paid Social Media
30-50% MoM
Sustained growth rate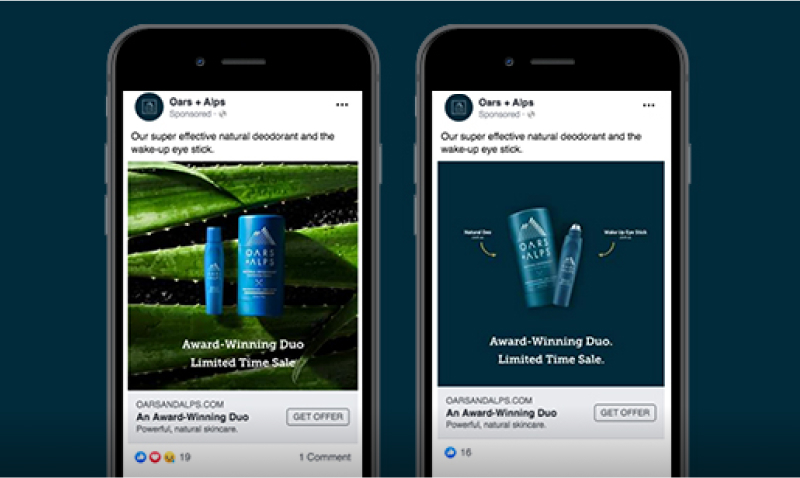 TPN helped a direct to consumer challenger brand in the luxury beauty space achieve a sustained growth rate of 30-50% MoM via optimizing an ecommerce channel and social media.
"TPN optimized the Amazon presence of Oars + Alps to raise brand awareness, grow overall sales, and further establish the brand story. The success of this strategy ultimately helped Oars + Alps gain significant shelf space at Target, a major retailer favored by this specific shopper.
"During the initial phase of our engagement, Oars + Alps enjoyed a sustained growth rate of 30-50% MoM. Today, the brand is a leader in the luxury beauty category, with a 4+ star rating on Amazon."
5. Cross-Promotion Shopper Marketing Partnerships
Shopper Marketing Cross Promotion Partnerships In-store Shopper Marketing Out-of-store Shopper Marketing Banner Ads
Mid-single Digit
Total Sales Increase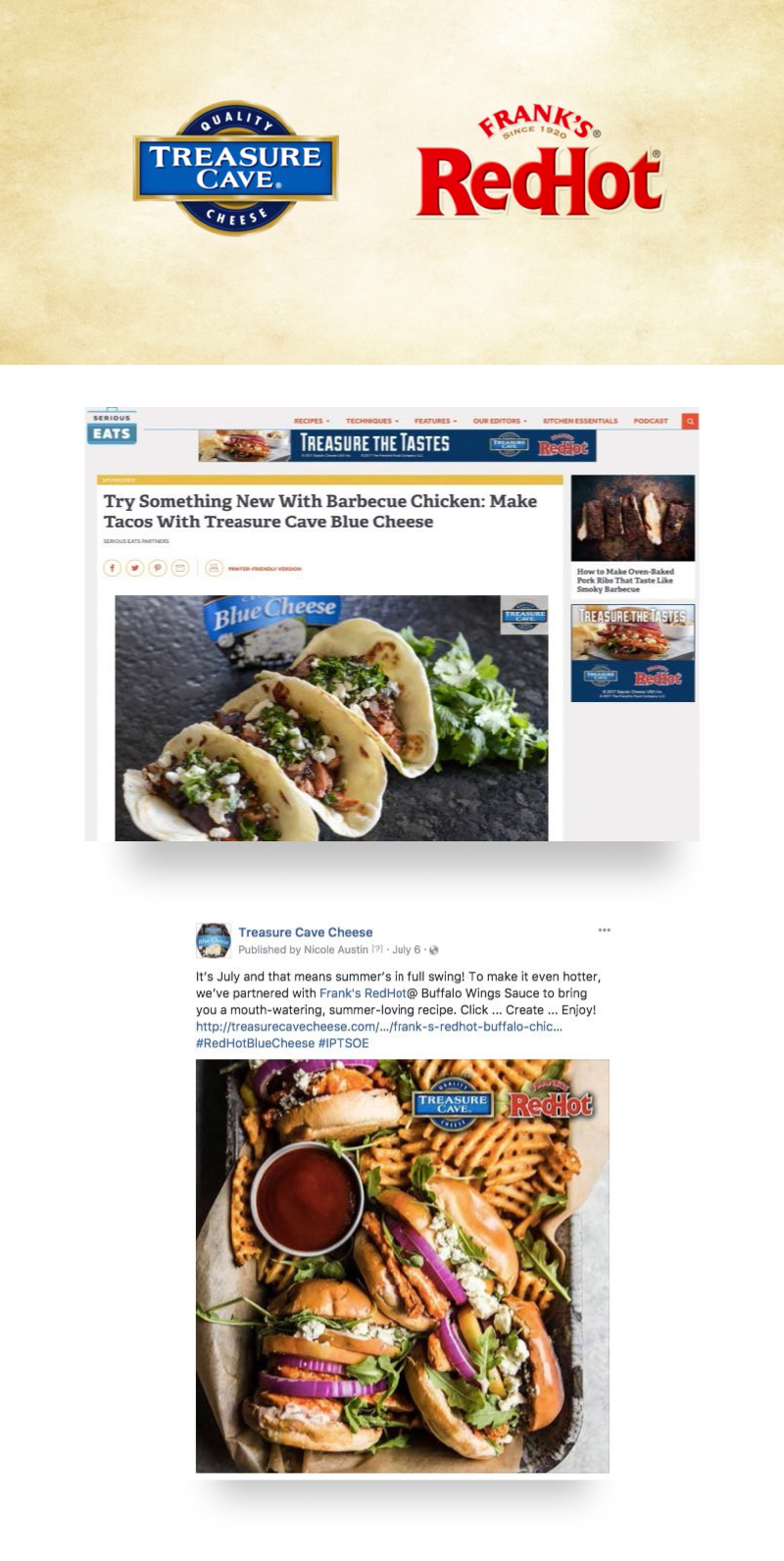 Hangar 12 used cross promotion for a blue cheese brand to drive total sales increase in mid-single digits and both base and incremental sales increased over a 12-week period.
The goal was to drive brand awareness and increase trial.
Hangar 12's solution included partnerships with both product (Frank's Red Hot) and publisher (SeriousEats.com).
"After gathering appropriate shopper basket data to identify partners to help expand awareness, we collaborated with Frank's Red Hot, a partner whose recipes would accentuate and complement blue cheese perfectly. Plus, it would bring our brand to the hot sauce aisle.
"We created an integrated marketing promotion for Treasure Cave to drive brand awareness and increase trial. Our campaign included online, in-store, and out-of-store elements as well as overlay additional media and support through a partnership with SeriousEats.com. Serious Eats helped with custom recipes, sponsored posts, and banner ads to encourage their Millennial audience to learn more about Treasure Cave cheeses."
6. Video Marketing That Helps Shoppers Earn at Targeted Retailer
Shopper Marketing Video Marketing Mobile Marketing Rewarded Shopper Marketing Loyalty Card & Gift Card Marketing
5:1 ROAS
Return on Ad Spend for Promoted Products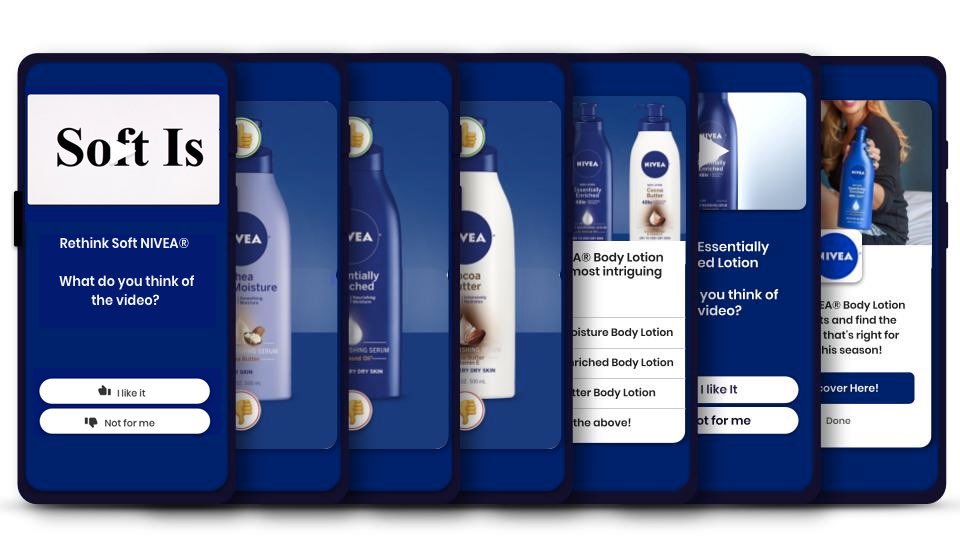 NIVEA achieved a 5:1 return on ad spend for its promoted product line at targeted stores (15:1 brand-wide) with video marketing on Dabbl.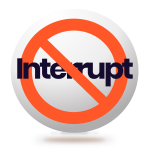 The brand experience included 2 videos, one that highlighted NIVEA's "Rethink Soft" brand positioning and the second that focused specifically on the promoted product line. Consumers engaged further by giving their opinions on the products. All of these engagements took place within one continuous session averaging 76 seconds and used 100% of their screen.
NIVEA was able to get this high level of engagement by not interrupting consumers like traditional media ads. Instead, consumers chose to engage when it was right for them. In return, NIVEA helped their audience earn at the targeted retailer.
Brands and agencies reach Walmart, Target, Amazon, ShopRite and other retailer shoppers on Dabbl and help them earn the retailer's gift cards or add to a loyalty card.
7. A Collection of Shopper Marketing Activities
Shopper Marketing Digital Advertising Retailer Partnerships Influencer Marketing Rewarded Shopper Marketing
141%
Sales lift at Krogers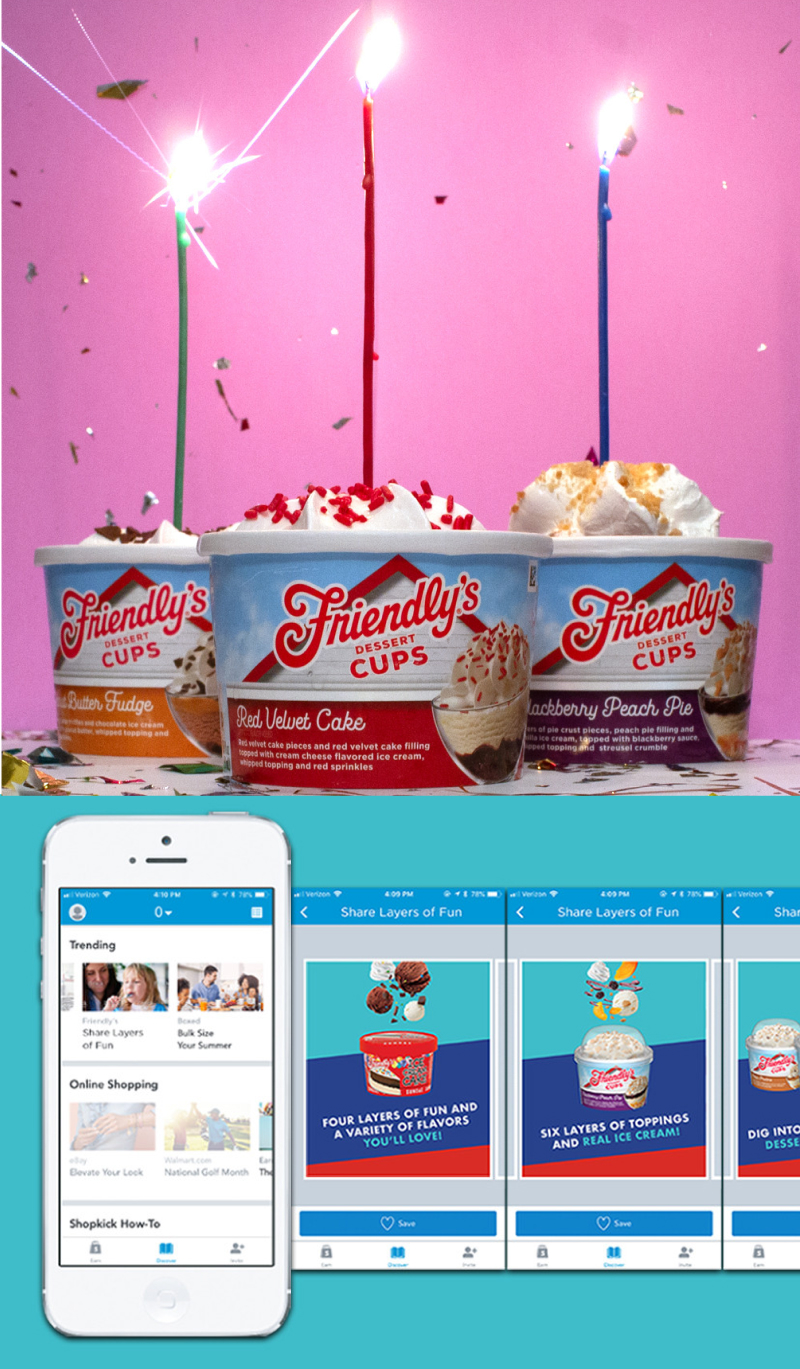 Shoptology delivered 141% sales lift at Krogers with a mix of brand marketing and shopper marketing activities including digital advertising, retailer partnerships, influencer marketing and rewarded shopper marketing.
After defining the brand position and product differentiation of "pure convenience that make everyday desserts fun and easy", Shoptology "took a multilayered approach, strategically choosing the media, partnering with retailer programs and bringing the "Layers of Fun" shopper campaign to life with everything from Shopkick to digital media to paid influencers and more.
"All retailers saw at least double-digit sales lifts for Friendly's Sundae and Dessert Cups — even hitting triple digits at Kroger with a 141% sales lift""
8. Comprehensive Brand Marketing and Shopper Marketing
Shopper Marketing Paid and Organic Social Media Brand Strategy Experiential Marketing Website Grassroots Marketing Point of Sale Display Advertising Digital Display Advertising Integrated Promotions Paid Search SEO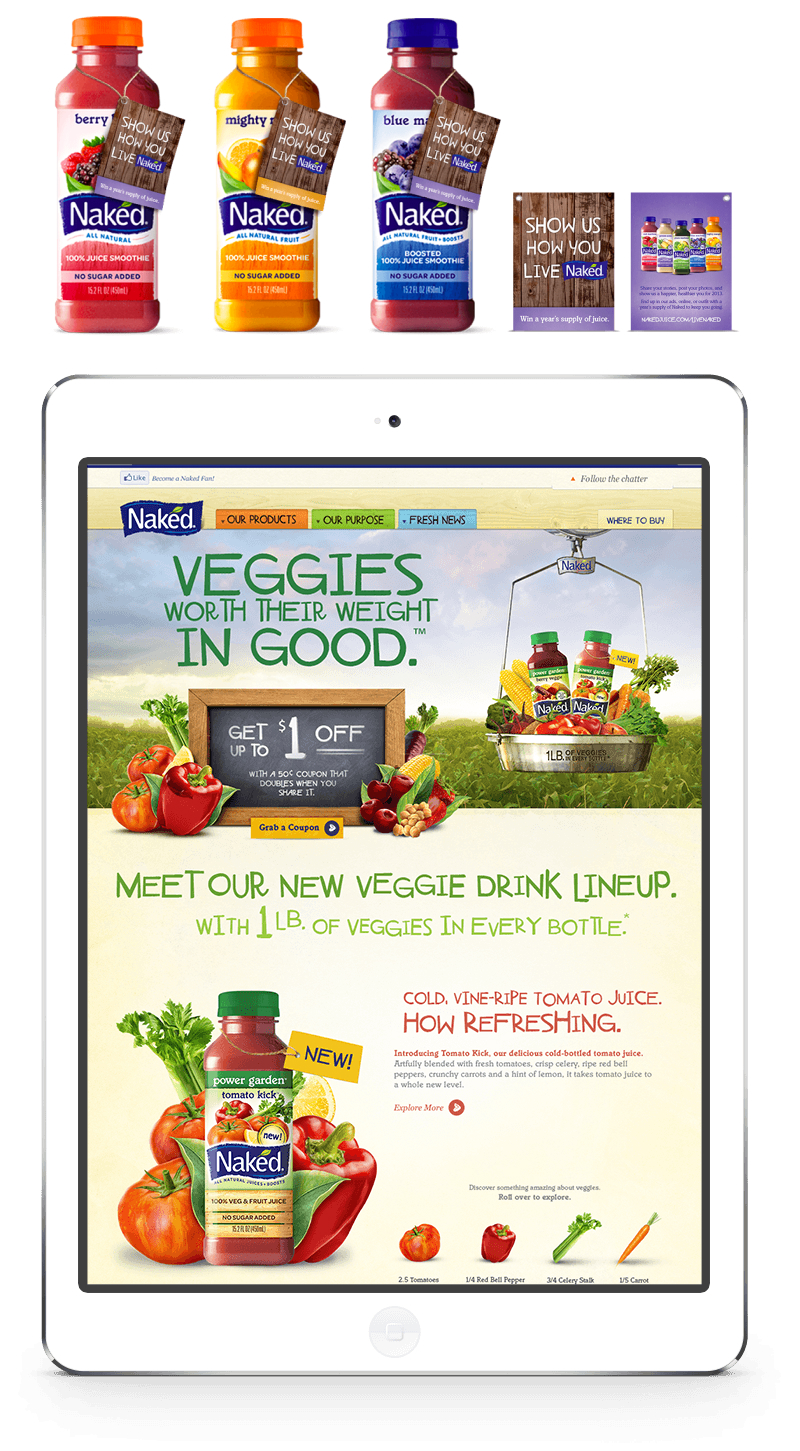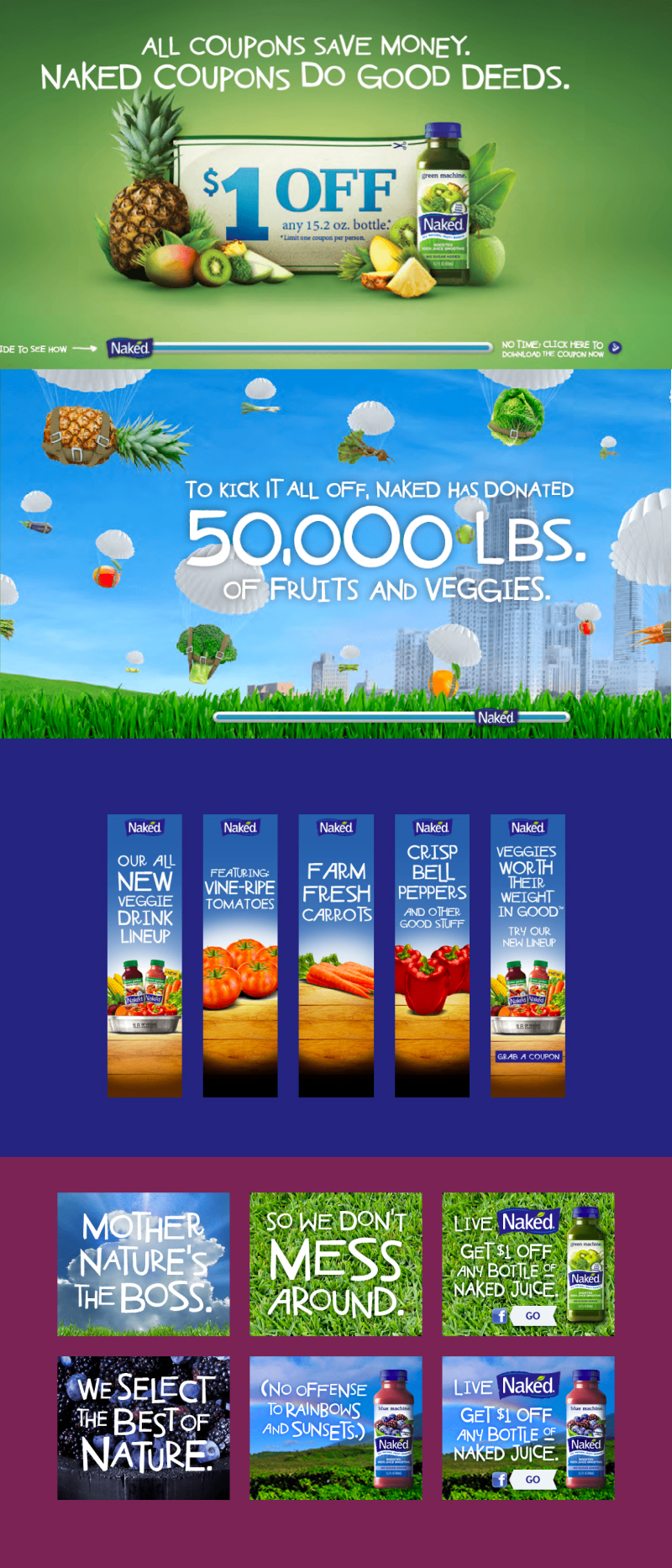 The Amp Agency boosted sales +26% YOY for the Naked juice brand while maintaining its premium price. This, despite new competitors entering the space.
The Amp Agency delivered a comprehensive suite of brand marketing and shopper marketing activities for the brand including point of sale, integrated promotions and display ads.
Here's how the agency summarized some of the key components:
Web Redesign
Drives trial and weaves together Naked Juice's beliefs, practices and products.
Display Ads
Drives awareness and consideration by extending Naked's values system communications into paid media.
Integrated Promotions
Connects the community base while helping to sparking new product and flavor launches.
Grassroots
Drives advocacy by delivering the Live Naked message to the doorstep of influencers and advocates.
Point of Sale
Drives trial and repeat purchase by connecting brand values to consumers at retail.
Social Media
Boosts advocacy and awareness via a curated editorial calendar that supplements authentic conversation with quality content.
9. Video Marketing That Helps Shoppers Earn at Targeted Retailer + Digital Coupon
Shopper Marketing Video Marketing Mobile Marketing Rewarded Shopper Marketing Loyalty Card & Gift Card Marketing
87%
promoted products contributed to sales vs 37% from previous period programming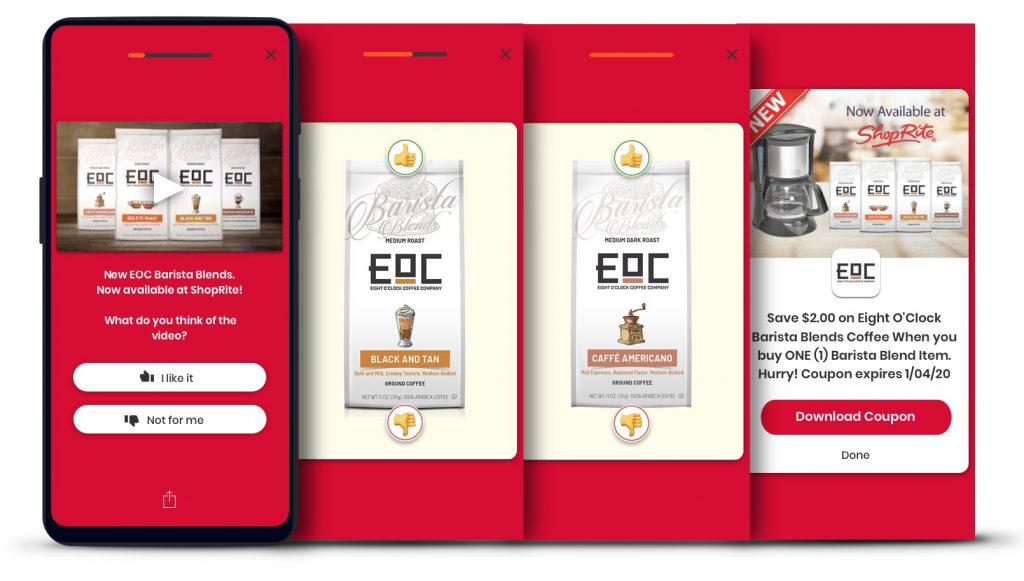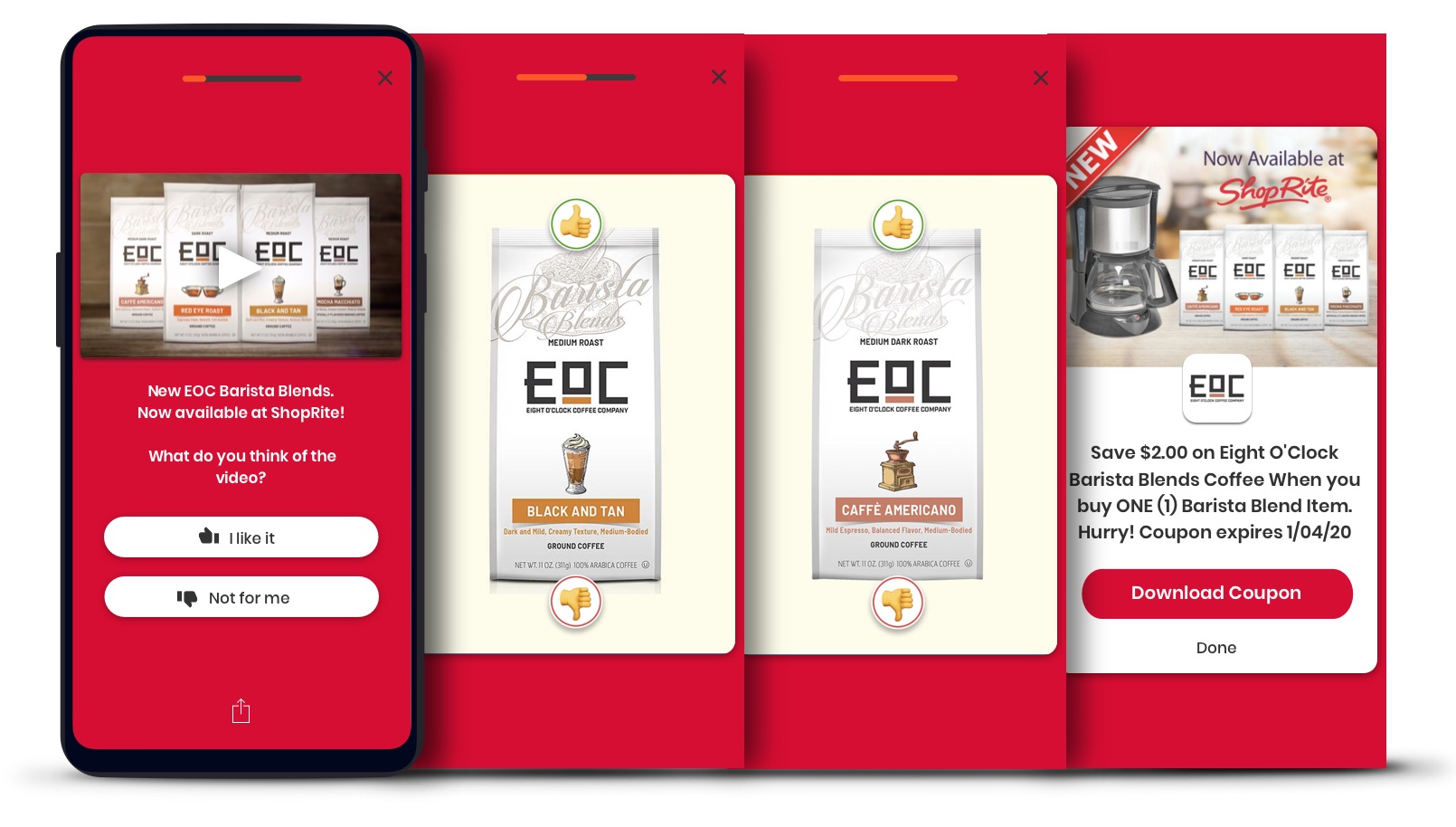 Here's another one using the Dabbl platform. Eight O'Clock Coffee saw their Barista Blends product line jump from 37% of sales to 87% of sales at the targeted retailer and delivered a 4:1 ROAS for the promoted products.
This was achieved via a single audience experience that combined both brand marketing and shopper marketing.
Retailer shoppers watched a product-line brand video, gave opinions on products and were offered a digital coupon that was instantly added to their retailer loyalty card with a tap of a button. Consumers spent an average 31 seconds with the experience which also delivered a 10.7% click through rate.
Like the NIVEA example above, these targeted retailer shoppers were not interrupted with ads. Instead, they chose when to engage with the brand and they earned value on their loyalty card for their time and attention.
Summary
I hope you're as inspired by these digital shopper marketing case studies as I am. The common thread I'm seeing from these examples seems to be: choose a combination of marketing activities that achieve the simple formula of:
Reach the right audience.
Deliver brand marketing storytelling and engagement.
Encourage shopper marketing activation.
Have a Case Study That Belongs Here?
Are you a brand or agency with a case study that belongs on this list? Tap the orange chat icon on this page and let us know for our next roundup.