Brands on Dabbl like Starbucks, Neutrogena and Schick are cutting through the media clutter and engaging with millennial women consumers by being helpful to their lives.
Download the Dabbl media kit and see why brands on Dabbl earn an average 35 seconds for their opt-in, multi-engagement brand experiences and receive 100% viewability, 100% completions and 100% brand safety.
You'll discover more about the Dabbl platform including audience data (household income, age, gender, education, more), brand recall study results, details about the types of easy-to-deploy engagement formats (mobile video, trivia, multiple choice and others) and much more.
A link to the media kit PDF will be immediately emailed to the work address you enter below.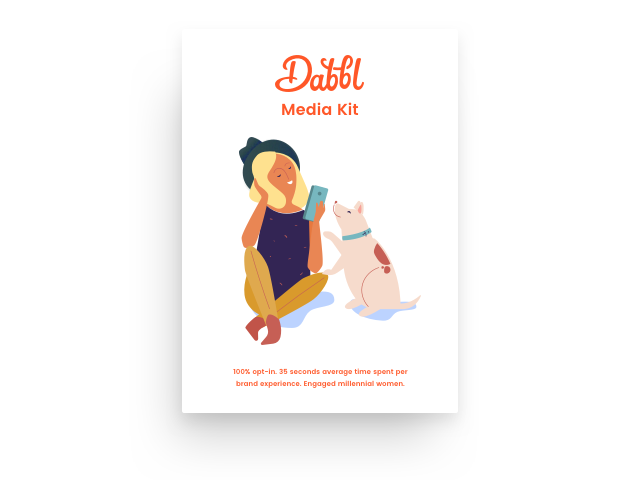 "Dabbl is quirky and doesn't feel like an intrusion, more like a friend sharing something cool with you."
Have questions? We'd love to hear from you. Ask us in the chat found in the bottom right of this page.